Use Single Property Websites For Rentals Too!
Use them for more than just selling property... save your precious time when dealing with rentals, or offer it as a free service to clients!
---
Single property websites have surged in popularity as more and more aspects of real estate migrate online. For most listing agents, the majority of their property marketing now takes place online, whether it's posting a listing to their website, blog, Facebook profile, craigslist, and many other places.
But single property websites can be used for more than just selling a property. Because our low $9 monthly subscription gives you unlimited property sites, they're a great choice for rentals too.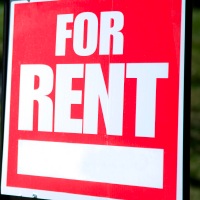 Marketing Rental Properties
At first glance, this may not seem like a creative or even useful idea. After all, rental properties are a much smaller transaction than a sale, so why go to the bother of creating a single property website?
First of all, let's dispel the mistaken notion that creating a single property website is a lot of work. You likely already have photos of the property, and a description (the same things you'd need to post the listing anyhwere online such as craigslist, etc.) With those in hand, you can create a single property site in about 5 minutes, in just three steps: Property info, photos, your contact info. That's it. Do that one time, then you can repost to craigslist in a nice template easily again and again. So right there, you can save the trouble of re-uploading images into craigslist every few days when you want to repost the add.
But the real savings will come from the benefit of having pre-qualified callers. Instead of answering calls all day about what the bathroom looks like or how big is it, etc., you'll only get calls from highly interested individuals who have already checked out the property in detail. Better yet, you won't waste hours with showings that were doomed from the start, if only the renter had been able to look at more photos.
Think about it: if you could save 1 hour of wasted showings and a handful of pointless phone calls asking the same questions, what would that be worth to you?
Sometimes technology truly can help us work smarter, not harder. Spending a few extra minutes in the beginning with each rental and creating a single property website can save you hours in the long run. Give it a try with your next rental listing!
---
Single Property Websites are a central hub for all your listing's info. Try a preview free to present at your next listing presentation, and impress your seller!
Posting your listings to Facebook is easier than you think!
Review of the top 3 real estate email newsletter providers.
An overview of 360 degree virtual tours along with their pros and cons.
---