Which is the best email newsletter service for Realtors?
Who's the best email newsletter for real estate agents?
---
Just about every real estate agent out there could benefit from sending a regular monthly email newsletter. For the especially frisky agents, a weekly newsletter does an even better job of staying in front of your past, present (and future!) clients.
The content is up to you. But once you've got the content, how do you pick the best email newsletter service? Here's some info and reviews:
www.graphicmail.com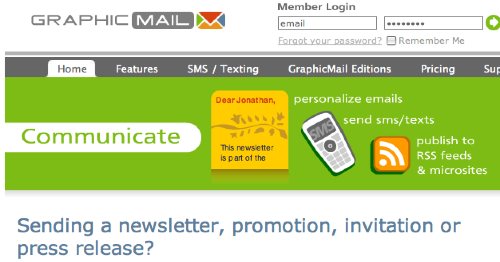 This is the email newsletter service I personally use for real estate, mainly because they have some of the best pricing. Pricing starts at $9.95 for up to 2000 sent emails. They also offer a pay as you go plan starting at $49.95 for a total of 2000 sent emails. They have a great selection of email templates to choose from. Their user interface, however, could use some improvement. there is a bit of a "clunkiness" to their email editor.
There was a bit of a learning curve for me, and it took a while to get the formatting just right. It's also not as easy as I'd like to link to my single property websites If I had to choose again, I might consider a different company because of this.
www.constantcontact.com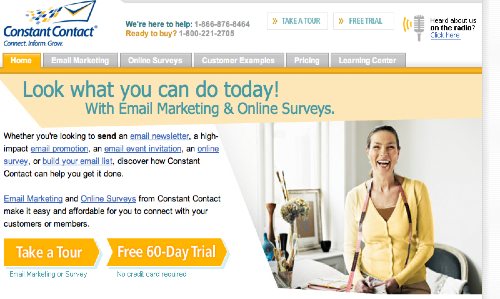 This is the newsletter service my brother, Alfie LaPeter (@CityBurb) uses. He likes the fact that the email templates are easy to work. He's not such a fan of their higher pricing ($15 a month), or the fact that they charge to archive his old emails. In terms of reliability, though, he's never had any problems.
www.mailchimp.com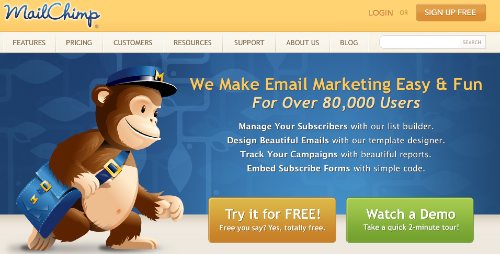 I've been testing out mailchimp, and so far I'm impressed. They've worked incredibly hard to make the user experience painless and almost fun. Large, clear buttons and text make it easy to set up a campaign even if you're not very tech savvy.
Unfortunately, they have very few real estate related templates. They do offer a template, but they focused on making it easily customizable instead of offering a range of pre-designed templates. While this is great for small business, most agents don't have photoshop (or even know what it is), and even if they do they lack either the time or design flair to create their own look and feel from scratch.
If you have a designer or web guy on call, then mailchimp would work great for you. On the very big plus side, they offer a completely free account for up to 100 sent emails a month, perfect if you're looking for something to send to your past clients (if you already have more than 100 past clients, let's hope you can shell out the $10 a month for their pay plan).
Special Offer: Free Single Property Websites
A quick, easy to read summary of the 2009 First Time Home Buyer Tax Credit.
iPhone apps targeted towards the real estate industry are growing in popularity... which ones are the best?
The top 3 highlights and takeaways from the NAR 2008 Profile of Home Buyers and Sellers.