Luxury Real Estate Marketing
Your Guide to Luxury Real Estate Marketing
---
There are many reasons agents want to tap into the high end real estate market: higher commissions, beautiful homes, interesting clients, to name just a few. Breaking into the luxury market is extremely difficult, however, and once you're there the competition is intense. Following are some general tips to keep in mind as you get started (or stay competitive) with luxury real estate marketing.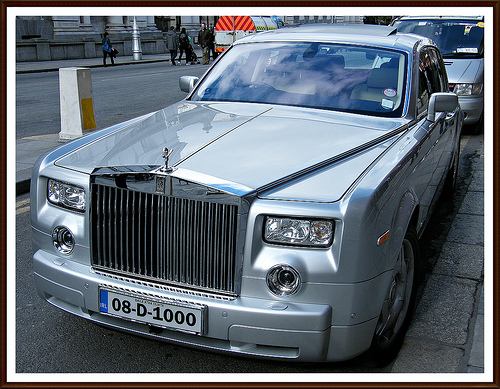 Image Credits: Flickr Photo From Uggboy
1. Create a Consistent Luxury Image Across All Your Marketing
The real estate industry is full of tacky marketing solutions, and for most clients, there's nothing wrong with that. If you are going to market top tier properties, however, your marketing needs to match. You need a well thought out, elegant image that stays consistent across all your marketing:
- Email Flyers
- Craigslist Flyers
- Facebook and Twitter Links
- Print Marketing
- Single Property Website
- ActiveRain Flyer
Using a single property website as the hub of your online listing marketing can help you maintain this consistent image for your listings. For your personal brand, consider investing in professional quality personal photos. If you have the budget, a fully custom real estate site can also be worth it. Though, there are now several high quality companies such as Real Estate Webmasters who can create a high end website for much less than a fully custom solution.
You'll also want to consider a logo for your personal or team brand.
99 Designs
is a great option for a high quality yet inexpensive logo.
2. Upgrade Your Service To Luxury Levels
Most high end clients will be used to a high level of service, and you won't last long if you're not providing this. Most are also aware of the commission you will be earning, and will be expecting the service to match the price. If you haven't already, you'll need to develop a rock solid system of communicating with your clients to keep them updated on their listing or transaction. There are many good contact and transaction management tools out there if you are not naturally organized.
3. Network Where High End Clients Are.
When asked why he robbed banks, the famous bank robber Willie Sutton simply replied "because that's where the money is". While it can get expensive attempting to join fancy clubs and associations, there are many civic and no-profit groups that include a broad spectrum of individuals.
4. Intensively Farm a Luxury Neighborhood
Networking is not always an option for everyone, but intensively farming a neighborhood should be doable by most. It may take a while, but if you consistently market to an area, you should eventually be able to break through and land your first listing. The next step is key: you must intensively market that listing to the neighborhood, going the extra mile with your open house. Most successful people are excellent business people, and they can recognize an effective real estate agent when they see one. In many ways, they are less sentimental about working with friends or family than other clients, and will be more willing to work with a hard working real estate agent.
---